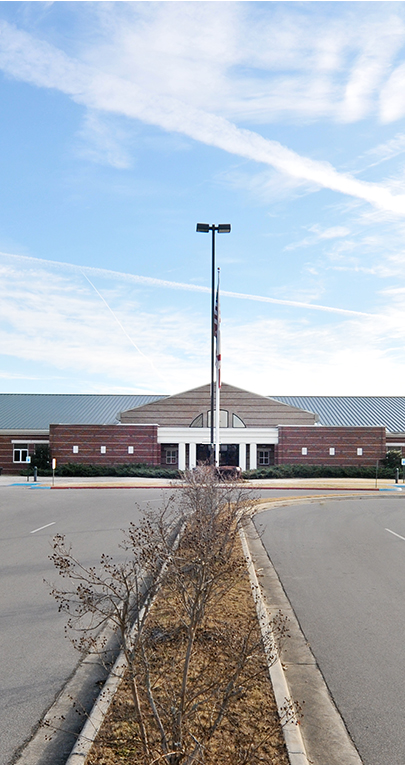 Southeastern Commercial Masonry was originally established in 1968 by Leslie C. Posey in Waco, TX. At the age of 17 his son, Jeffrey Posey, began working alongside his father. Their work consisted primarily of residential masonry and it was there in Texas that Jeff began building his vast knowledge of the masonry industry.
In 1985, Jeff moved his family to Huntsville, AL and began his own branch of the company. For the next 10 years he serviced residential general contractors gaining a reputation of quality and integrity. Jeff made the decision to enter the growing commercial and industrial market in the southeastern region of the country in 1995.
Today, Southeastern Commercial Masonry serves as a full service masonry contractor providing installation of brick, concrete block, stone, rock, precast, as well as limestone. The company specializes in commercial and industrial masonry taking great pride in every project. Southeastern Commercial Masonry has an outstanding relationship with local contractors.
Jeff's two sons (Justin Posey and Greg Posey) are now a part of the family business making SECM a third generation company. Justin starting working with his father in 2002 while obtaining a degree in Business Management and is now the Chief Financial Officer handling all financial and marketing needs. Greg starting working alongside his father in 2008 learning all aspects of the Project Management side of the company. He now is the General Project Manager for SECM overseeing all field operations and Safety needs. The core values that SECM holds is the key that has made it so successful. We understand that Teamwork and striving to hold good relationships with our clients and vendors is a vital role to the continued success.
Southeastern Commercial Masonry's professional staff strives to uphold the outstanding reputation built three generations ago by being a proactive member of every construction team. The focus of the highly skilled employees that make up Southeastern Commercial Masonry is and will always be safety, customer service, quality, and the success of the company as well as the success of those it services.

Safety, quality, service, and scheduling are top priorities at Southeastern Commercial Masonry
Licensed in Alabama, Tennessee, Louisiana, and Mississippi